As many of you know, our official lanyard run has concluded and all orders have been shipped out. However, there are still some extra lanyards left to be had, 46 in fact. Therefore, all those who haven't gotten the chance to order some and would still like to, this thread is for you. Below are the same steps that were used to order the previous lanyards, so if you want to order some, follow the steps below. I will also keep a running remaining lanyard count so everyone knows how many lanyards are left to be had. The money gained from these extra lanyards will be for the benefit of the club as a whole.
Remaining Lanyards: 34
Step 1. Go to Paypal.com. This is the page that should appear.
Step 2. Click on "Send".
Step 3. A box should appear allowing you to type in an email address and an amount. Type
jer.wicklein@gmail.com
in the email box. In the amount box, type in the full amount of your order with shipping included. Each Lanyard you order is $1.83, so if you order multiples, you'll have to calculate the final amount. Once you have that, include an extra $4 for Standard shipping or $6 for Priority shipping. Example: You want to order 5 lanyards with Priority shipping. 5 x $1.83 = $9.15 + $6 = $15.15 total. Make sure "USD" is selected as the amount type, then click "Continue".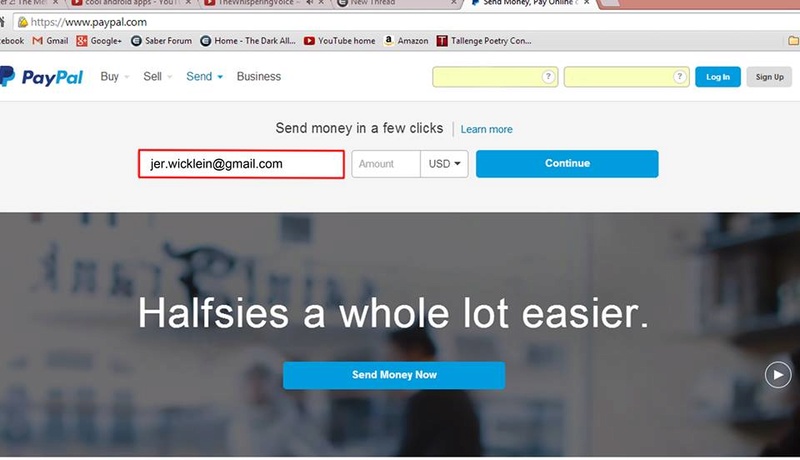 Step 4. Another box should appear with two sending options. Click the one that says "Friends or Family".
Step 5. You will be taken to a page where you can either log in to an existing PayPal account or create a PayPal account. If you need to create an account, follow the prompts to set up your PayPal, as all future merchandise runs will be paid for through PayPal.
Step 6. Once you have logged in or created your account, you will be taken to the following page. Make sure the "I will pay the fee" box is checked if it appears. DO NOT CLICK "SEND MONEY" YET!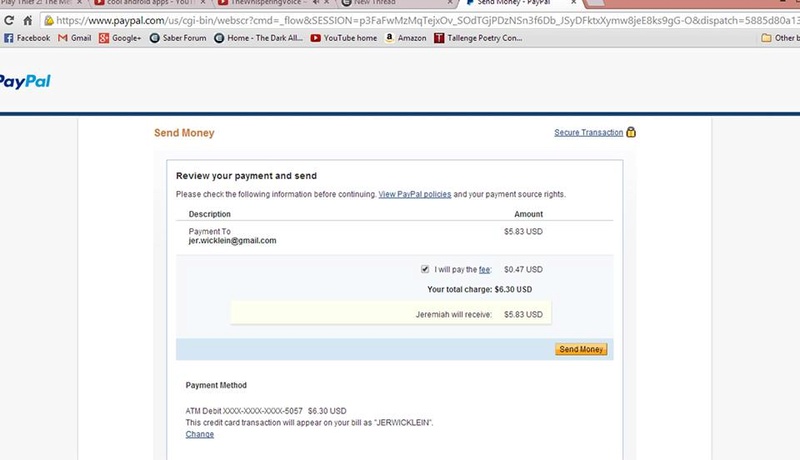 Step 7. Scroll down to the bottom where the message section is. In the Subject line, type your TDA name, designation number, and "Lanyard Payment" as shown in the example. Below that in the Message box, type whether you're paying for Standard or Priority shipping, the number of Lanyards you are ordering, your first and last name and address.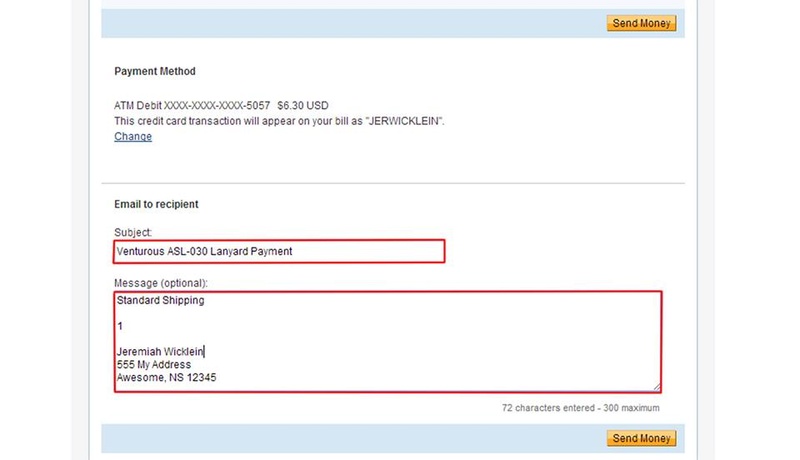 Step 8. Click "Send Money". You should be directed to a confirmation page that says you have sent the money successfully. You should also receive a confirmation email regarding your payment.
IMPORTANT: You may order the Official TDA Membership Badge in this thread:
http://thedarkalliance.latalis.com/forum/official-tda-merchandise/139-official-badge-run